Return to Nav
SalonCentric - Closed
Zanesville
Hours
| Day of the Week | Hours |
| --- | --- |
| Monday | Closed |
| Tuesday | Closed |
| Wednesday | Closed |
| Thursday | Closed |
| Friday | Closed |
| Saturday | Closed |
| Sunday | Closed |
Featured Services
Buy Online, Pick Up in Store
Plan ahead and save time by sending your order to our Store for pickup! Simply place your order in the SalonCentric App and select "Send to Store" at checkout.
Education Studio
Turn up your talent with classes designed to bring out your best work yet featuring your favorite brands and local artists sharing the latest techniques.
Community Room
When classes aren't in session, our studio is a FREE space for you to learn, share, dream and make it happen! Ask us about reserving it today!
#ItTakesAPro Team
Follow the industry's top pros on Instagram and Facebook. They're your go-to's for the latest trends, techniques and inspiration in our Beauty Community.
Same-Day Delivery
Need it fast? Get it delivered where and when you need it when you order in the SalonCentric App and select the "Same-Day Delivery" option at checkout.
Download App
Download Our App
Out ultimate pro tool makes it easier to grow your business! Shop, learn, find out about the latest sales, and save time with out conveniently built-in features.
Download App
We Carry the Industry's Best Brands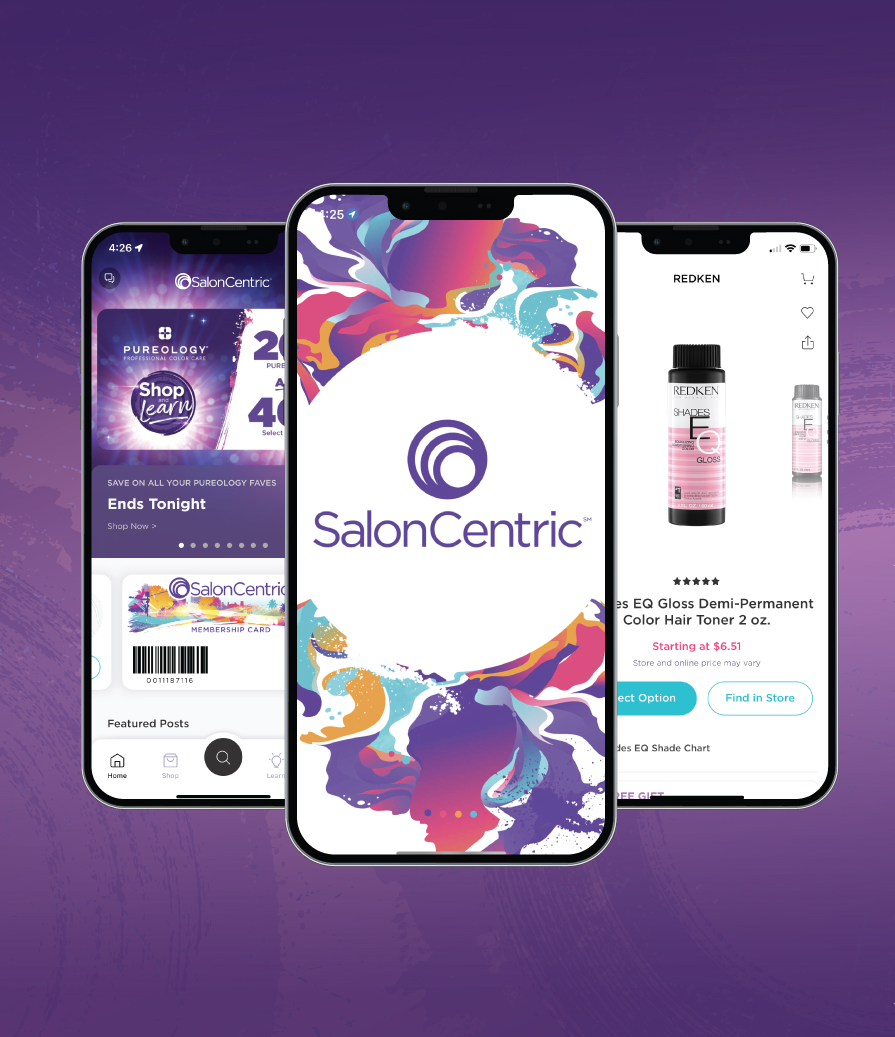 Download. Shop. Create.
Download the SalonCentric app! Our ULTIMATE PRO TOOL makes it easier for you to grow your business!
Shop All Beauty Supply Categories
Closed - Find a Nearby Location Below
As your local SalonCentric Store, the salon professional is at the center of everything we do! Visit us at 935 Putnam Ave in Zanesville, OH and shop over 120 brands in categories like hair, skin, nails, barbering, tools and more beauty supplies. We're committed to providing the best brands, the best education, and the best business-building support, transforming every salon, suite, or barbershop into a destination of choice. ​​

Have you met our Beauty Gurus? They'll show you everything there is to know about the latest trends and techniques. In fact, we're obsessed with education because we know the right tools will help you and your business succeed. Join us for a hands-on class or demo from your favorite brands. ​​

We can't wait to help you make the world a more beautiful place!
www.saloncentric.com